Meet the Experts
The writers of the APA Style team are all bona fide style experts who work with APA Style every day.
A. Adams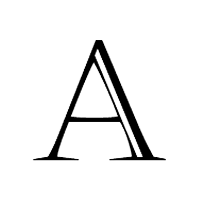 A. Adams works as an Editor, APA Style. She has an educational background in print journalism and English (composition/professional writing) and was a writing instructor at various colleges and universities in Tennessee for nearly 12 years before joining APA in June 2019. During her teaching days, she taught APA Style frequently in her technical writing courses—a skill that was put to good use in her editing of the seventh edition of the Publication Manual. Outside of the APA walls, she is a great big sister, is an unashamed fan-fiction junkie, loves a good Asian drama (e.g., It Started With a Kiss [ISWAK]—any version, Strong Woman Do Bong Soon [yes, SKY Castle, too], General and I, and a few Thai lakorns that can't all be named here), really loves tennis (#Serena24iscoming), is a proud BTS ARMY (so she knows good music), and has perhaps an unhealthy love for egg rolls and lo mein. If there were five words to describe who she really is, they would be lyrics from BTS's RM's (Kim Nam Joon) song "Trivia: Love": "I live, so I love."
Emily Ayubi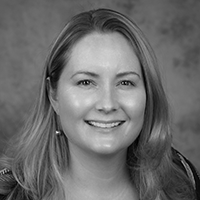 Emily Ayubi is the Director of APA Style. Her background in psychology, organizational management, and publishing and lifelong interest in language and writing motivated her to establish the APA Style office in 2015. She has been immersed in APA Style both academically and professionally for decades starting with use of the fourth edition of the Publication Manual as an undergraduate student and continuing through her direction of the creation and publication of the seventh edition and current leadership responsibilities. While in graduate school, she became inspired to help cultivate the next generation of scholars by developing innovative educational solutions and content for new researchers and writers. Born and raised in Latin America, she is passionate about ensuring inclusion, respect, and cultural competence in scholarly communication. She is also an orthography aficionado with a penchant for the proper use of tildes and other diacritics. When she is away from her fellow wordsmiths, she enjoys reading, traveling, eating spicy food, supporting the arts and sciences, spending time with her family and friends, and bonding with her dog Luna.
David Becker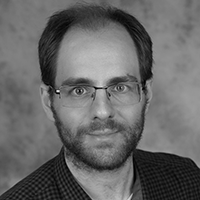 David Becker works as a Development Editor with APA Books. Since starting his publishing career with APA as an editorial assistant in 2010, he has worked with psychologists who write on a variety of topics, helping them refine their books to ensure they meet the needs of their target audiences, follow a coherent structure, and stay up to date with current trends in scholarship and academic publishing. David is passionate about science advocacy and believes that clear, engaging communication and cultivating critical thinking are key. Outside of work, he enjoys practicing Pilates and a variety of martial arts. He also enjoys lazier, geekier pursuits, like cataloguing his diverse musical tastes in Excel and playing board and video games with family and friends.
Hayley Kamin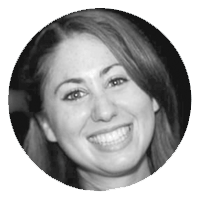 Hayley Kamin works as a Content Development Manager, APA Style. She joined the APA Style team in 2018 and right away started developing content for the seventh edition of the Publication Manual, contributing her knowledge of higher education, teaching, and scholarly research and publishing. Prior to working at APA, she was a graduate student at the University of Florida (go Gators!) where she received her PhD in developmental psychology, researched antecedents and consequences of the biological stress system, and published articles examining how early social and maternal experiences contribute to individual differences in responding to stress. She is a runner who has completed two marathons and four half-marathons. Her other interests are much less active and include reading, attending concerts, and watching Bravo with a glass of wine.
Chelsea Lee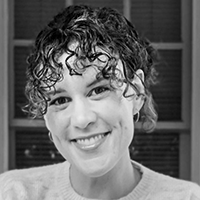 Chelsea Lee works as a Content Development Manager, APA Style. She has worked at APA since 2007, beginning as a manuscript editor for APA Journals before moving to the then newly formed style team in 2015. She has a bachelor's degree in psychology from The College of William & Mary and a master's degree in education and human development from The George Washington University. She has written for the APA Style blog since it began in 2009 and is occasionally recognized for her contributions by strangers in elevators. She helped shape the seventh edition of the Publication Manual, in particular, the new referencing system. She also works on all style-related content, including the learning materials for Academic Writer. She loves promoting a kind and conscientious approach to writing. She believes that people become better writers by becoming better thinkers, and that by becoming better thinkers, people become better people. She has two young sons who bring both joy and perspective to life. She is also an avid swing dancer and swing dance teacher in a style called Balboa and a crossword puzzle enthusiast.
Timothy McAdoo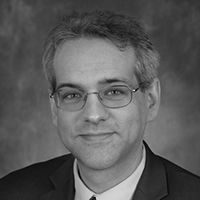 Timothy McAdoo works as a Content Development Manager, APA Style. He has a bachelor's degree in psychology and a master's degree in writing. He started working in the APA Journals department in 2001, later moving to the PsycINFO/PsycNET, and then Books departments. He has experience copyediting dissertations, theses, and journal article manuscripts, working with authors to maintain their voice while adhering to APA Style guidelines. He has taught APA Style to copyeditors, was an author on the sixth edition APA Style blog, and helped shape the seventh edition of the Publication Manual. He also worked on the related updates to Academic Writer, particularly the reference forms and in-text citation and reference list style guidelines for that platform. He enjoys helping people write clearly and concisely. He is also an avid indoorsman and loves discovering new music, attending concerts, and sneaking musical and lyrical allusions into blog posts.
Anne Woodworth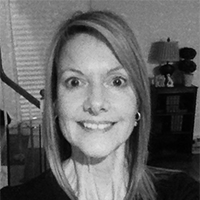 Anne Woodworth works as the Senior Editor, APA Style. She began her career at APA in 1996 in the Journals department and has held various positions within the Books Department, including supervising copyediting and cover design. She worked on the first edition of Concise Rules and subsequently began working on only APA Style products. She contributed to the development and editing of content for the seventh edition and worked with APA governance groups to ensure that our guidance on writing reflects current best practices. She has a BA in English from Sewanee: The University of the South and a great love of language and detail. She also has an MA in the History of Decorative Art from the Cooper-Hewitt Museum/Parsons School of Design and enjoys exploring museums, antique shops, and estate sales. Outside of APA, she also enjoys teaching and practicing yoga and spending time with her two Siamese cats. She is also an avid horse enthusiast and is pursuing certification in Equus Coaching.