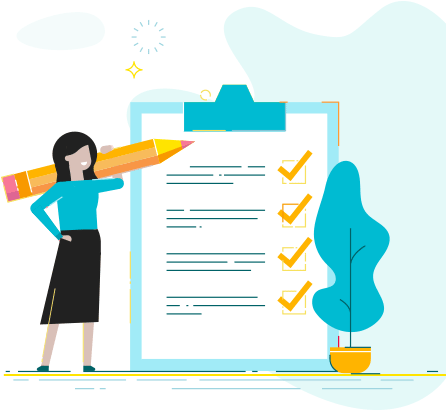 The instructional aids on this page are intended for anyone looking to improve their knowledge of APA Style. They include tutorials and webinars developed by Style experts to provide an overview of seventh edition APA Style. There are also handouts, guides, and sample papers designed by APA Style in conjunction with instructors that can be printed, downloaded, and used while writing papers. More instructional resources will be added to the website as they are available.
Because the scope of what constitutes a student paper is broad and flexible and varies by course and academic institution, there are no formal requirements for APA Style student papers. Students should follow the guidelines of their instructor, advisor, department, and/or institution when writing papers. We encourage instructors, departments, and institutions to adapt APA Style to fit their needs.
Course Adoption
Instructors can adopt the seventh edition Publication Manual, Concise Guide to APA Style, and Mastering APA Style Student Workbook for their courses or workshops.
How to Clearly Communicate Your Research

APA Style Journal Article Reporting Standards (JARS) are an essential set of guidelines designed to enhance scientific rigor in peer-reviewed journal articles. JARS include tables, figures, and checklists to help writers determine what to include in their papers based on the specific research design.
Researchers
Detailed standards for quantitative, qualitative, and mixed methods research in JARS help authors, editors, and reviewers make research more accurate and transparent.
Educators
Educators can use JARS as a guide for research courses to teach the importance of conducting high-quality research and clearly reporting results.
Students
JARS can help students learn how to conduct research, determine what information to report in their papers, and evaluate the articles they read.
Visit the JARS website to access the reporting standards as well as content mentioned in Chapter 3 of the seventh edition Publication Manual.