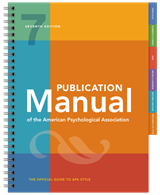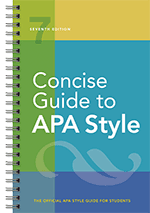 Concise Guide to APA Style, Seventh Edition
Designed specifically for undergraduate writing, this easy-to-use pocket guide is adapted from the seventh edition of the Publication Manual of the American Psychological Association.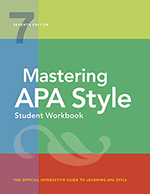 Mastering APA Style Student Workbook, Seventh Edition
The official interactive guide to learning APA Style, this all-digital workbook engages users online with applied questions and summative quizzes to learn and master the basic principles of APA Style and scholarly writing.
Instructional Products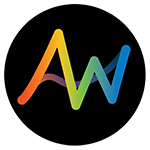 Subscribe to Academic Writer, APA's tool for teaching and learning effective writing.


7th Edition Resources
Compare APA Style Manuals
Related Resources