Use 1-inch margins on every side of the page for an APA Style paper.
However, if you are writing a dissertation or thesis, your advisor or institution may specify different margins (e.g., a 1.5-inch left margin to accommodate binding).
Margins are covered in Section 2.22 of the APA Publication Manual, Seventh Edition
Related handout
From the APA Style blog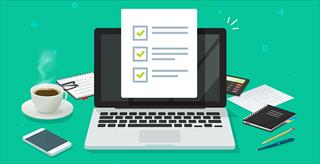 APA Style student papers webinar
A new APA Style webinar, "A Step-by-Step Guide for APA Style Student Papers," taking place on September 10, 2020, will provide detailed guidance on creating, formatting, and organizing APA Style student papers.